by Lucy Windevoxhel
I often teach strategies to parents and preschool teachers on ways to enhance language and encourage literacy. The truth is that children with strong language skills tend to be good readers and strong readers tend to have better vocabulary, spelling and syntactic skills. Talking and Reading go hand in hand. Here are some of my favorite activities to transform your home in a language and literacy rich environment. The activities are in no particular order. They all promote being exposed to letters, expanding language skills and having experiences with reading and writing. I tried to group them according to a targeted skill but they all overlap. Have fun!
Letter/Sound Knowledge
1. I spy : Choose a letter and the sound it makes and then look for things around the house (or the car or street if you are driving) that begin with the target sound. If your child has "show and tell" at school you can leave some things in strategic places for your child to find (q-tips, quarters, queen and quilt for the letter q for example).
2. Alphabet cookies: If you have alphabet cookie cutters your little one can help you make letters by using the cookie cutters, or choosing the letters that you will use for the cookies. It does not matter if they know the letters yet, they can just hand you a letter and you will tell them the name.
3. Bathtub: Have bathtub crayons available so your child can draw or write on the tub, bathtub foam letters (in the beginning I only put one letter in the bathtub and then each week I add a new letter), and also have bathtub books available.
4. Alphabet Stickers: When I first began buying stickers for my daughter it was to work on her fine motor skills. She would use a beautiful pincer grasp to peel off the stickers. Alphabet and Number Foam stickers were some of my favorites, and we still use them. As you use the stickers you can talk about the letters, as long as your child is interested. You can even introduce them to an alphabet sticker book such as Alphabet Sticker Book. Alphabet stamps and stencils are also great to help your little one become more familiar with letters. Just make sure you are keeping the activities fun for your child.
5. Good old ABC song: If you can sign the letters as you sing the song even better. Signing slows down your speech and gives your child a visual and tactile input as well. This in turn helps them distinguish each sound as a unit.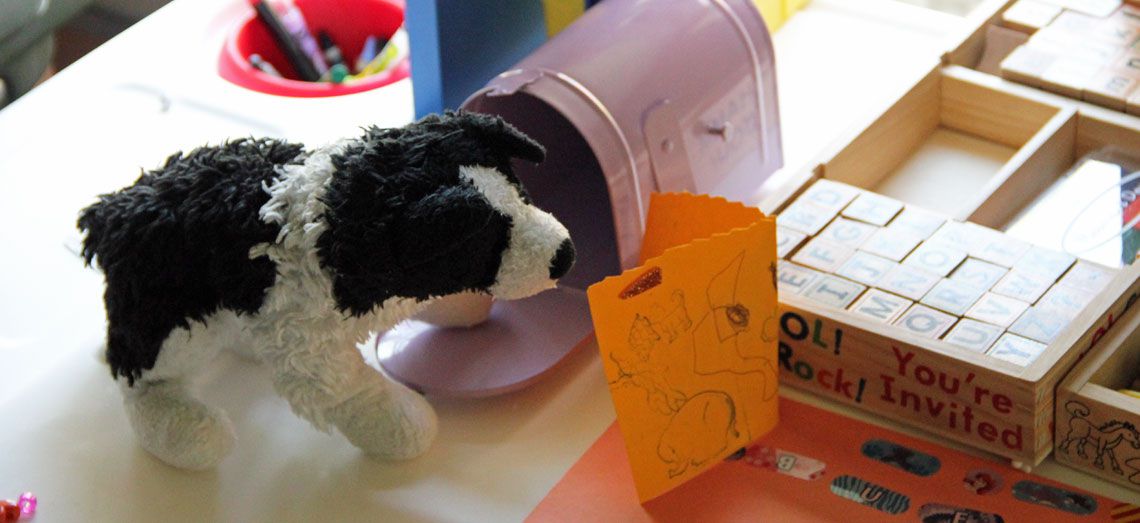 Writing
6. Mailbox: This is our favorite activity at home right now. Buy or make a little mailbox and place it in your child's play area. By now your child has probably seen you take mail out of your mailbox many times. If you have not already, take the time to talk about mail. Now that your child understands the concept of mail, begin leaving notes for him/her in their own mailbox. I leave my daughter notes from her stuffed animals (paw prints and all), notes from me, notes from daddy and grandma too. The notes are fairly short since she is an emergent reader and we read them together. Encourage your child to also leave notes for his/her stuffed animals, action heroes, dolls and family members in the mailbox. Your child may actually write notes, or just draw pictures. Having an area (table or desk) for your child where they can easily reach paper, crayons, markers, stamps, stencils and other tools for writing and drawing will be very motivating for them. Since we got our mailbox my daughter checks her mailbox as soon as we come home from preschool and she is eager to read!
7. Shopping list: Grocery shopping is one of those things we just have to do. You can create literacy moments if you get your child involved in making a list. If they are too young to write they can tell you some of the items they want. For example you may say "we need fruit, which fruit would you like me to write on the list?" You could also have some pictures from coupons or computer printouts of some of the items you need and your child can glue those to the list after you have written the other items. As you shop together cross off those items, or have them tell you the items they wrote or glued.
8. Make books together: You can read a book and then draw pictures and staple them together to make a book. You can have your child tell you a story while you write it down and then your little one can draw pictures on the pages to match the story. There are also commercially available books to make books with children. Make sure your books have a title page with your child's name on it!!! After all your little one is the author!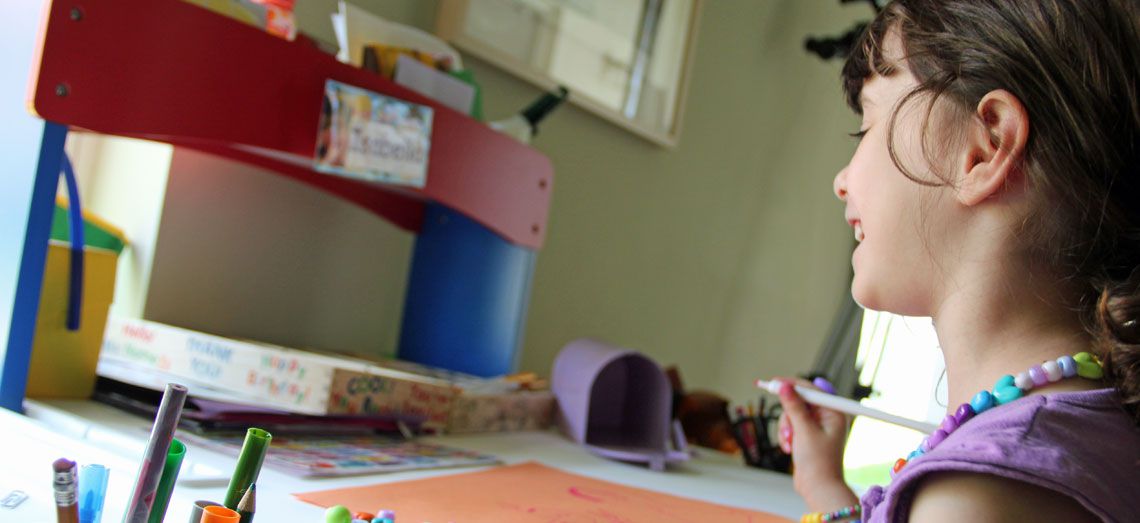 9. Read a book then draw a picture: At the beginning of this school year I chuckled a little when I saw that my daughter's preschool class (older 3s) have creative writing once a week. That was until I saw what they were doing. The teacher reads a book during circle time, then the children write their name and the book title with the teacher's help and then they draw a picture related to the story. I now do this at home and an adapted version of the activity during language therapy as well. We may or may not write the title. Sometimes I just ask the children to describe the picture they drew or tell me something about the story and I write it. This type of joint writing activities are a wonderful way to enhance children's language and literacy skills. Sidebar: I find that some of the children I work with also have difficulty with fine motor skills and do not like to draw. I help them make very simple pictures. Basically I draw on one page step by step what they would like to draw, and they do it at the same time on their own page. For example, if they are going to draw a boy, we each do a circle first, then eyes, nose, mouth, a stick for the body, sticks for the arms and legs. By sequencing the picture together and making my picture as simple as possible (I don't really need to fake that part!) They are less hesitant and usually feel very proud of their own picture.
10. Make cards: 10. Make cards: For birthdays and holidays sit down with your child and make greeting cards. This may mean to have your child draw a picture for the person who you are making the card to, or decorating it with stickers. If you child can write, copy or trace their name, by all means let them!! If they want to scribble and pretend they are writing that's fine too. They could write the name of the person they are making the card for, their own name, a greeting, or they can dictate to you what they want the card to say. If your child is reluctant to make a card but enjoys coloring you can try a kit that has cards to be colored such as 20 Birthday cards to color. Just make sure that your child's involvement in making the card is adequate for his/her level of development and you are not making them do more that they can or want to. Making cards is a wonderful writing/fine motor activity, it also teaches your child the joy of giving (as opposed to receiving) and it saves money!!!!!
Reading/Language
11. Puppets!! Who does not love Puppets? My 2-5 year old audience love love love puppets. I don't even have to pretend my lips are not moving. I mean, they see these puppets come out and the giggles start. You can use puppets to excite children just about anything. At reading time the puppets can act out the parts in a story, they can be the reader, or they can be the audience.
12. Read preferred stories as well as new ones: Young children love to hear a story over and over again. Please let them! Listening to a story repeatedly allows a child to hear the language used in the book (with its rich vocabulary and sophisticated narrative style) multiple times until they can memorize it (and use it on their own). Every day I let my daughter pick a book and I pick another one. Doing this allows your child to pick a preferred book (one that you may be sick of reading, but that you'll read with enthusiasm and zest just the same!) and you can pick a new one that you are not bored with yet. Or if you are like me, raising your child to be bilingual, the book you choose will be in a different language so your child is being read in both languages every day!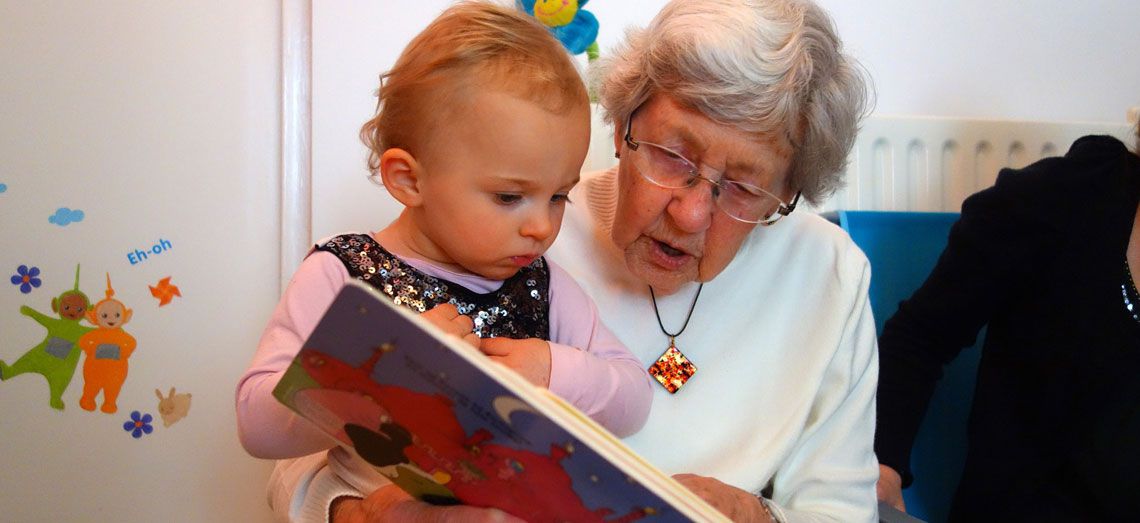 13. Taking turns reading: Many of the children I know love to pretend to read. I make a deal with them. They choose a book and they "read" it first then I read it. That way they have the opportunity to practice "reading" and describing what they see in the book independently and then they get to hear the story again.
14. Sequencing games: There are so many sequencing card games. Some of them require for you to look at a number of cards (3,4,5,6) out of order and then the child puts the pictures in the correct order and tells the story. I have a favorite one called "Tell Me a Story". That one in particular just has characters depicted in different situations and you play it like a card game. Each player takes turns picking up a card and as you do you add a little part of a story. I love it because there is no right or wrong and because the child has a chance to practice their narrative skills and the adult has the opportunity to model good narrative skills including introduction and conclusions.
15. Play teacher: Hand your child a book and let them pretend to be the teacher. We arrange stuffed animals and dolls in a circle and pretend is circle time. You can be part of the audience as well.

Keep in mind that the point of these activities and games is NOT to teach your child or give him or her "an edge" . It is all about enriching their lives with FUN language and literacy activities. It is hard NOT to have an agenda when we are playing with our kids, but it is important to put the agendas aside so that reading and writing are enjoyable activities and not a chore. I strongly suggest that books become prizes, surprises and gifts. That trips to the library and bookstore become rewards. We so often give our children toys and food as a prize and they soon learn to believe that these things must be better than the rest since they are a reward. Let's make sure that they too believe that books are wonderful!
---
I'm an independent consultant with Usborne Books. This article may contain links that take you to my Usborne Books page.